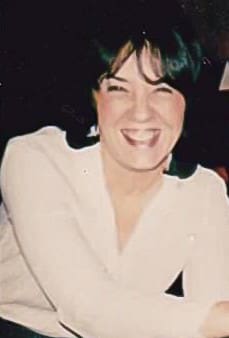 HENNESSEY
The funeral for Rosemarie LaLiberte Martin, 79 will be at 1:00 PM Monday, December 9, 2019 at First United Methodist Church officiated by Rev. P. J. Stewart. Burial will follow at Hennessey Cemetery under the direction of Cordry-Gritz Funeral Home.
Rosemarie was born in Tulsa on November 18, 1940 to Roland B. and Marjorie Brown LaLiberte and died Wednesday, November 27, 2019 at her home in Hennessey. She was a member of First United Methodist Church.
She is survived by two daughters Kerri McClure and husband Mike of Arkansas City, Kansas, Kimberly Bradley of Meeker; her companion Kelly Troyer of the home; one sister Kathleen Gentry of Enid; one brother Roland LaLiberte, Jr. and wife Diane of Anadarko; four grandchildren and six great-grandchildren; nieces Melissa Walker and husband Derek of Bethany, Erin Hood of Enid; and a nephew Mark Hardesty of Enid.
Memorial donations may be made in her name to First United Methodist Church with the funeral home serving as custodian of the fund.