MARSHALL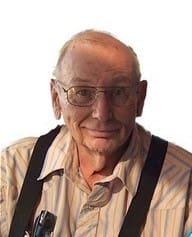 Mass of Christian Burial for Larry Hladik, 76 will be at 10:00 AM Friday September 15,
2023 at St. Joseph's Catholic Church, Hennessey officiated by Rev. Edward Menasco.
Burial will follow at Calvary Cemetery under the direction of Cordry-Gritz Funeral
Home.
Larry was born in Enid on March 28, 1947 to Frank and Adella Hladik and died Friday
September 8, 2023 at The Arbors in Enid.
Larry loved fishing and playing cards.
He is survived by two daughters Adrienne Jaramillo, Crystal McDaniel and husband
Greg; one son Todd Hladik and wife Emily, nine grandchildren Jacob Jaramillo, Lucus
Jaramillo, Noah Hladik, Anna Hladik, Grace Hladik, Abby Nichols, Matthew McDaniel,
Gabriel McDaniel, Jory McDaniel; four great-grandchildren Parris Jaramillo, Clayton
Jaramillo, Lexi Jaramillo, Luc Jaramillo; and one sister Shirley Earnheart and husband
Edmund.
Larry was preceded in death by his parents, Frank and Adella Hladik.