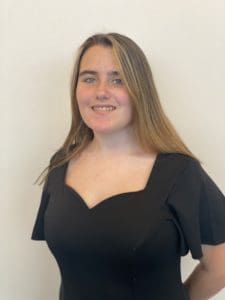 The All-State process is a tedious one. It consists of two blind auditions. The process for Jayden started at the beginning of the summer, attending choir camps dedicated to learning and perfecting the songs chosen for the auditions in the fall.
The first round was for the Northwest Quadrant of Oklahoma (North of I-40 and West of I-35.
The top students from our quadrant are selected to advance to the second round including students from the top of the other three quadrants for the state.
From there, we have the second round of auditions held at UCO. Here, hundreds of the top students vie for a coveted place in one of the choirs. Taking only 25 students per voice part, Jayden secured her spot in the Treble Chorus officially making her one of the top 50 sopranos for the state of Oklahoma.
We will travel to Tulsa in January for the OkMEA conference where she will rehearse for two days with the other students, then perform on the third.
Looking at the list of qualifiers, you will struggle to find students from rural schools. Most of the students that make the All-State Choirs come from 5A and 6A schools. Jayden deserves this honor. "I am continuously impressed by her dedication to better herself through various arts opportunities. I am so proud of her and even more so to be her director." said Mrs. Faulkner