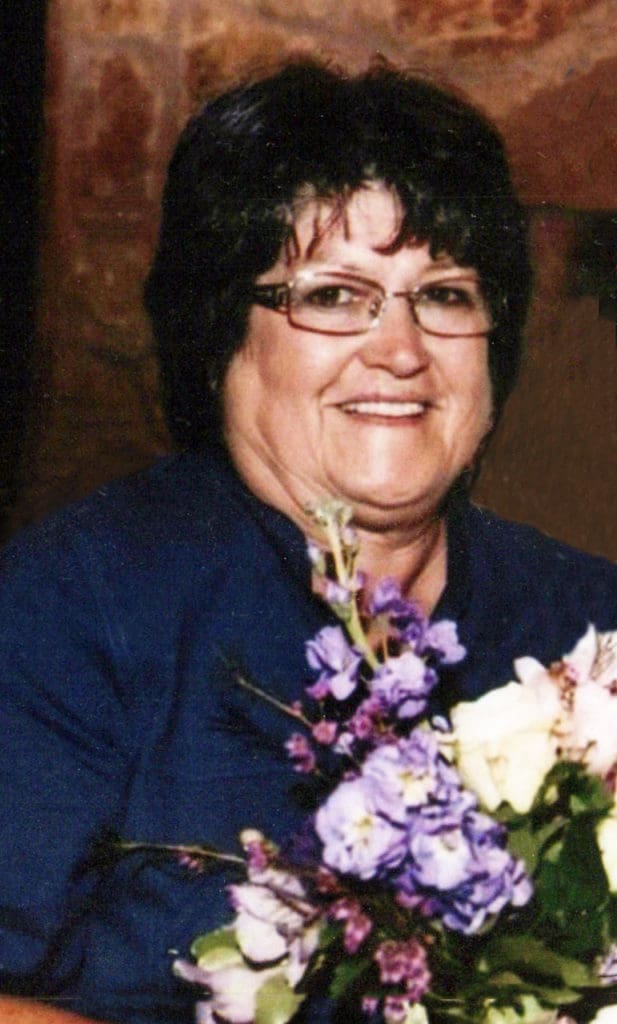 Shirley Joyce Turner, age 76, passed away peacefully on Friday, October 21, 2022, at Mercy Hospital in Oklahoma City, while surrounded by family.
She was born on December 11, 1945, in Midland, TX to Lewis and Hazel Caulder. Shirley was one of seven children. Shirley was a devoted mother, grandmother and great grandmother. She loved watching and attending sporting events. Shirley loved to fish and observe wildlife as well as spend time at the lake with family and friends. In April of 1965, she married the love of her life, Billy Turner. She then went on to work in the cotton gin in Norton, TX with her husband Billy. They moved to Dover, OK in 1977 where she worked at the Dover town hall as city clerk for several years.
Shirley is survived by her children; son Keith Fenwick and wife Linda of Memphis, TN; daughter Cheryl Bullis and husband Chris of Dover, OK; son Mitchell and wife Kristy of Kingfisher, OK; son Ricky and wife Krystal of Loyal, OK; son Chad and girlfriend Darla Larza of Kingfisher, OK; Grandchildren; Jennifer (Bullis) Farrar and husband Chase of Kingfisher, OK; Krista (Bullis) Peck and husband Matt of Kingfisher, OK; Katie (Turner) Krittenbrink and husband Drew of Dallas, TX; Kylie Turner, Tristian Fenwick, Hunter Turner, Macy Turner, Brayden Turner, Kaleb Turner, Drake Fenwick, Brittney Hiebert, Staegan Turner, Jake Hiebert, Kamryn Turner, Maeli Turner and Eastin Turner; great grandchildren, Collin and Cal Farrar, Palmer and Parker Peck, and Hayes Krittenbrink; brothers Alvin Doyle Caulder of Graham, TX, and Wayne Caulder of Hennessey, OK, as well as numerous nieces, nephews, in-laws, cousins and friends.
Shirley was preceded in death by her husband of 54 years, Billy Turner; parents, Lewis and Hazel Caulder; sister Jean Chew, brothers Kenneth, Raymond and Earl Caulder.
A celebration of life will be held on Tuesday, October 25, 2022, at 10am at the Dover Christian Church in Dover, OK with Pastor Jimmy Berkenbile officiating. A graveside service will take place Thursday, October 27, 2022, at 2pm at the Fairview Cemetery in Bronte, TX with Pastor Grant Curtis officiating.
Services are under the direction of Sanders Funeral Service. The Turner Family would like to extend our gratitude for all the prayers, love and support we have received during this difficult time. Memorials can be made to the Dover Christian Church Memorial Fund.