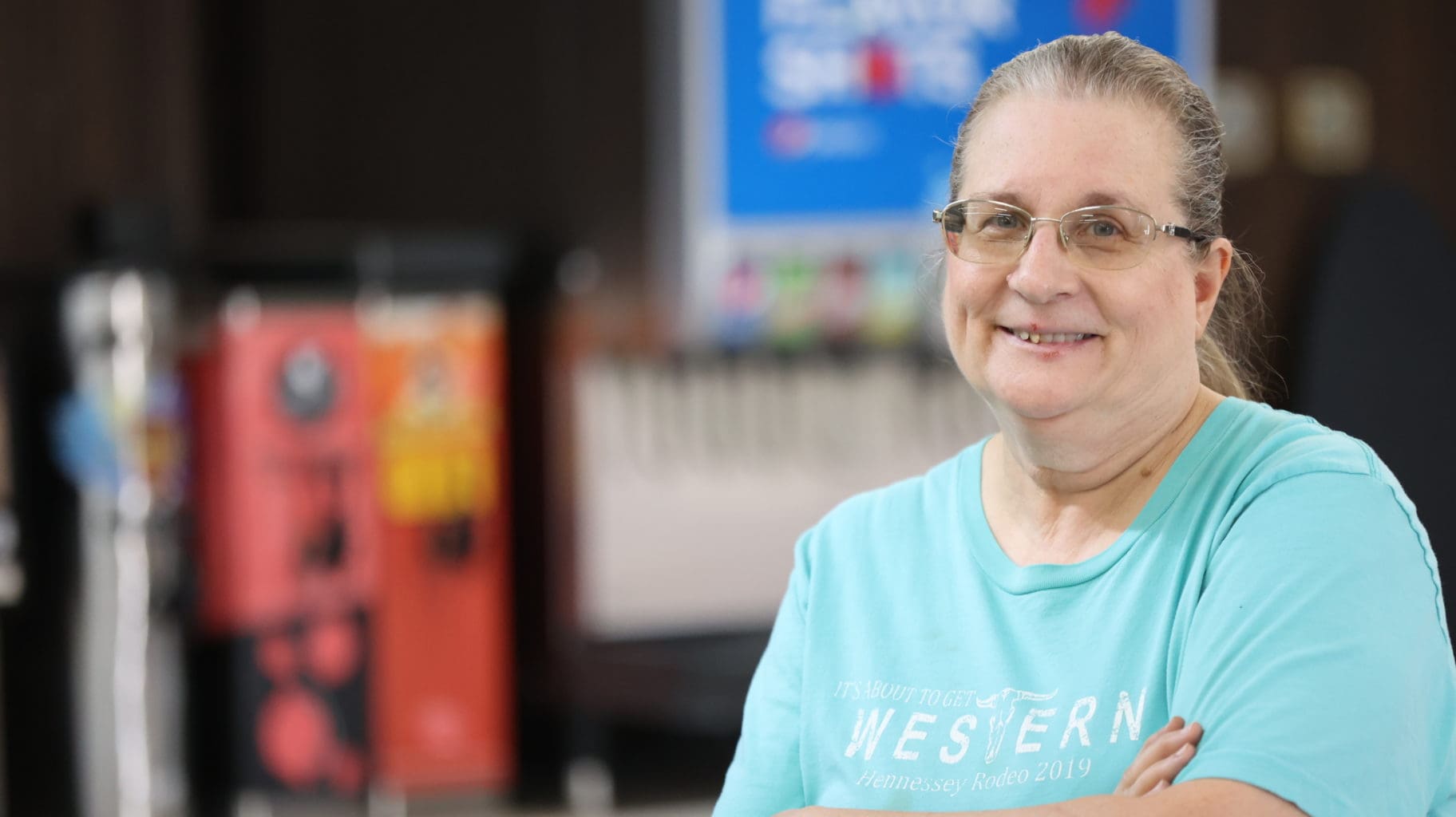 By Ruth Ann Replogle
The Get-N-Moore on the south end of Hennessey will be no more come Saturday.
Eva Moore, who has owned the popular gas and groceries store since 2005, is officially shutting the doors for the final time on Sept. 30.
"It's time," she said. "It's been a good ride. We've been through a lot here to last a lifetime and have met the most wonderful people." With her husband Donald in ailing health, Moore felt she should quit the business while she was still in relatively good health and able to enjoy her golden years.
Between doctor appointments and giving back to the community through volunteerism such as Meals on Wheels and tutoring children after school, she and her husband plan to squeeze in a vacation. "We haven't had one since we got married [in 2003]," Moore said, adding they've always had the store to worry about. "He talked me into this mess," she joked.
Moore began working for Dale's Quick Stops, a local chain of convenience stores in Oklahoma, in 1976. Even though she's a third-generation Hennesseyite and still owns a home in Hennessey, she currently lives in Waukomis because it wasn't too far from Dale's in Drummond.
However, when that convenience store burned to the ground in 1989, she returned to Hennessey to work at the northside Dale's on the corner of U.S. highways 81 and 51 (the Sinclair station now known as Main Street Truck Stop).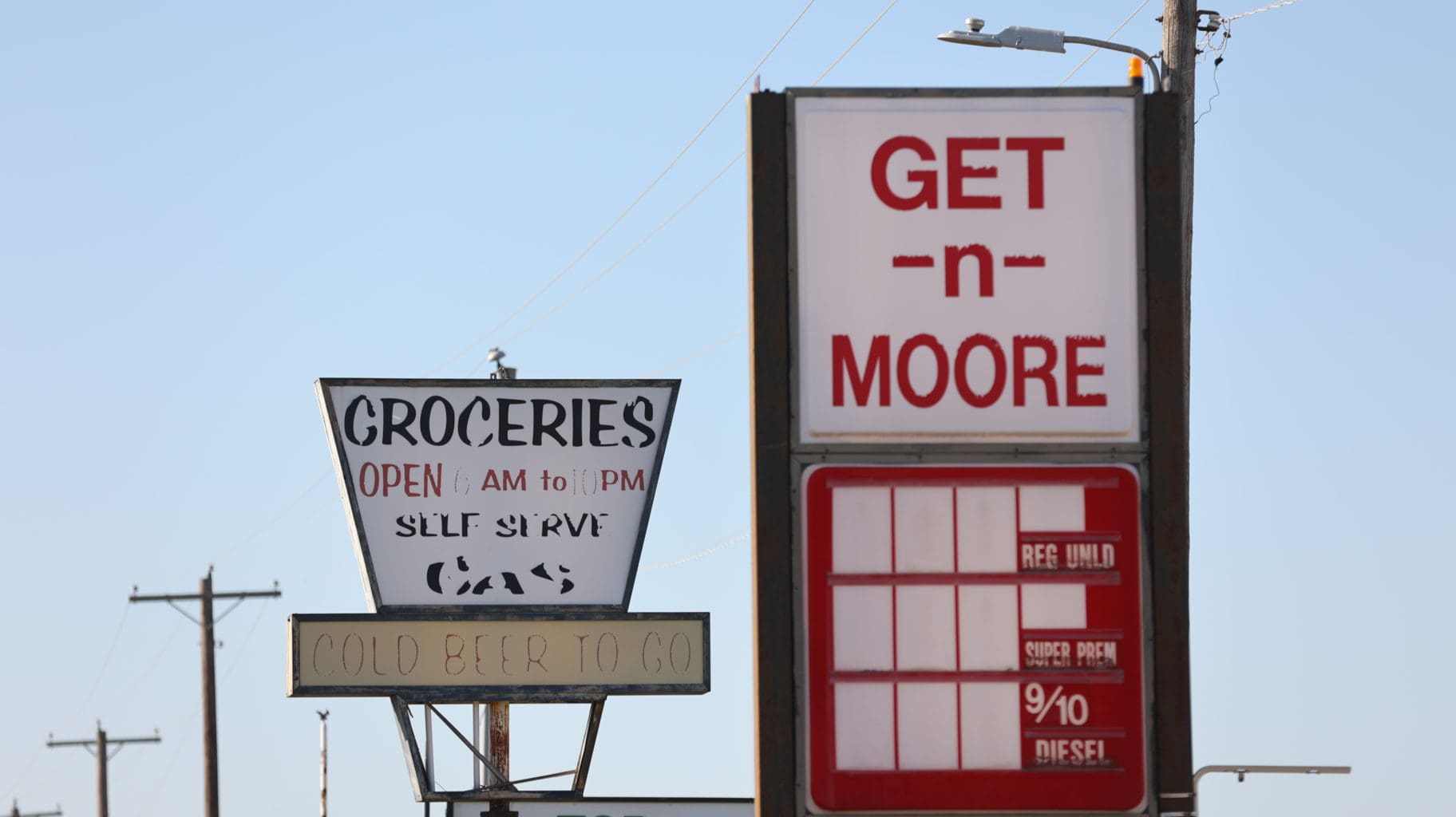 Moore was then reassigned to the Southside Dale's, located at 1203 S. Main, in 1990.
"I remember the day I started. The water broke on the fountain and I had to crimp it. It was fun," she sarcastically commented. She added she had worked at the southside store on weekends over the course of her employment with Dale's Quick Stops.
When Dale's decide to sell all its locations, including the one on the southside of Hennessey—"this one was the last one to close," she said, Moore's husband convinced her to buy it.
The store's legal name is Get-N-Moore, but most locals call it Eva's Place. Moore kidded she should have called it Eva-N-Moore. Retail is all she's ever known, she said. "I was raised in the back of a store," Moore explained, referring to her father's shoe shop Silver Shoe Service which operated in Hennessey for over 60 years. It was located where the bank's parking lot is now. "I lived in the back the first five years of my life."
"I never left Dale's because I couldn't figure out what else I wanted to do with my life," she stated. "I worked to make a living and helped people along the way." She said it's her customers that have made it all worthwhile. "Customers have been so very good to me. It's been heartwarming," Moore said. She is sad that she's closing as she will miss seeing her regulars every day, but she is looking forward to not having to get up every morning at 4 a.m. and being at the store by 5 a.m.
And she's excited about feeding and spending time with her wild squirrels. "It's what brings joy in life," Moore said.