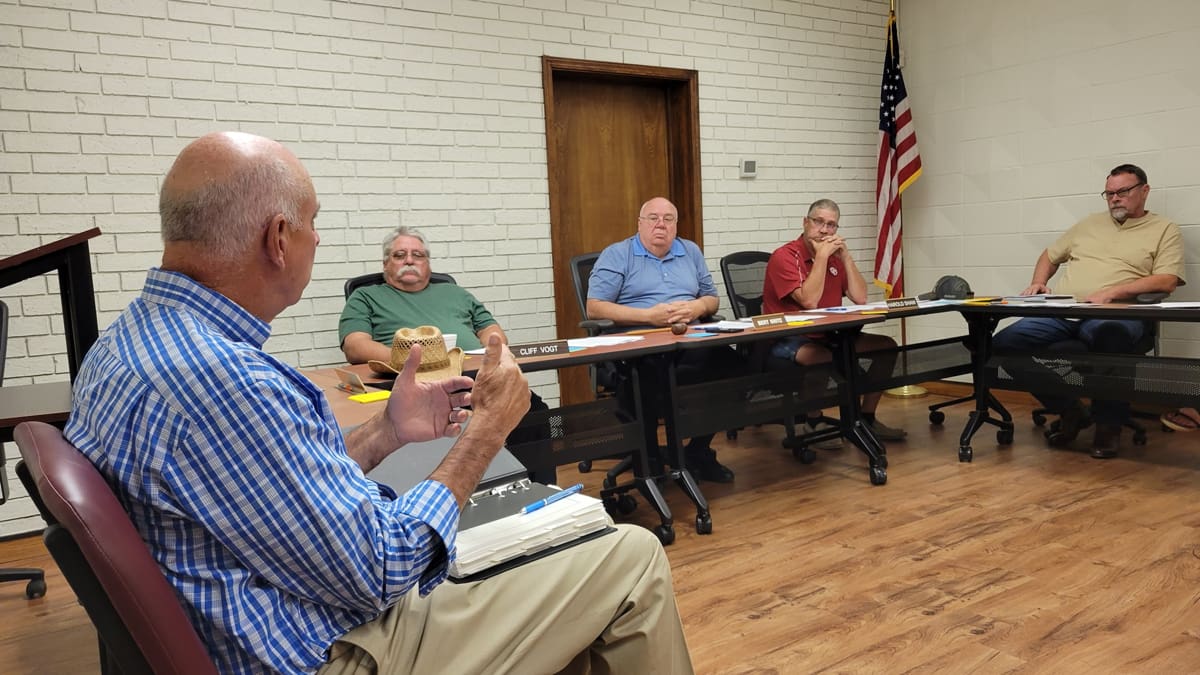 At the regular Town of Hennessey Trustees meeting Thursday, September 8th, there was a discussion about zoning for prefab or mobile homes placed in areas zoned for single-family dwellings.
Mayor, Bert Gritz spoke up and said that on Facebook, there were ugly comments made on Facebook regarding the Town Administrator, Tiffany Tillman, calling her a nazi and racist. Mayor Gritz said, "That this was uncalled for because Mrs. Tillman was following state law."
This was due to an issue where landowner Solomon Pardo wanted to put a double-wide trailer on property zoned R2. This zone designation only allows for single-family dwellings. Tillman, spoke with the town lawyer to find out what options the town had in this situation. The town's lawyer, John Wynne, who was present at the meeting, said that by state law, property owners must follow the codes, and only the planning committee can rezone or create more zones for these prefab or mobile homes.
Town Trustee, Harold Shaw helped Mr. Pardo by temporarily putting the mobile home on his property until a proper spot could be found.
Mr. Pardo, who was in attendance at the meeting, stated that he was not trying to break the law. He just quickly needed a spot for it temporarily.
The town trustees voted to have the planning committee meet, and look at areas in town to designate mobile home districts for more affordable housing options. Hennessey, like any other city or town has zoning laws that allow certain types of structures in certain areas. Before any structure can be added or improved, a building permit must be obtained from the Town Hall. At that time the Town Hall can determine if the subject property meets the current zoning laws.