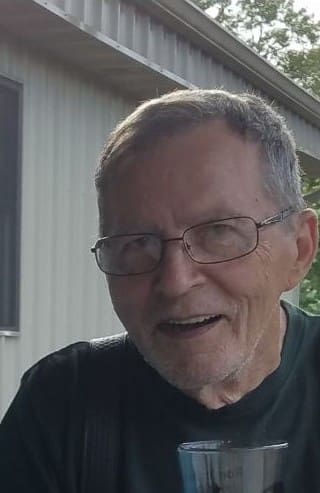 BISON Mass of Christian Burial for Ron Houska, 80 will be at 10:00 AM Friday July 8, 2022 at St. Joseph's Catholic Church, Bison officiated by Rev. Edward Menasco. Wake service will be at 6:30 PM Thursday July 7, 2022 at St. Joseph's. Cremation arrangements are by Cordry-Gritz Funeral Home, Hennessey. 
Ron was born in the Lacey area on December 21, 1941, to John and Lucille Linhart Houska and died Sunday, June 26, 2022, at Golden Oaks in Enid.
Ron entered the Seminary in the eighth grade and after high school graduation, he enlisted in the U. S. Air Force.
He married Kathy Cody in Enid on February 13, 1995. From their marriage came two daughters Amy Shelite and Ann Baltimore, granddaughter Danielle Carr, grandsons Curtis Firestone, and Michael Shelite, and four great-grandchildren.
He is survived by two sisters, Sister Angela Houska of Wichita, Flo Vasquez of Waukomis; one brother Don Houska of Bison; one niece Michelle Scott and husband Randall of Waukomis; one great-nephew Landen Scott and wife Danielle of Oklahoma City.
Ron was preceded in death by his wife Kathy, his parents, and one stepdaughter Ann Baltimore.
The family wishes to extend their gratitude to the staff at Integris Bass Baptist Hospital Emergency Department, Golden Oaks Skilled Nursing, Healthback Home Health, and Hospice Circle of Love for their compassionate care.
Memorial donations may be made in his name to St. Joseph's Catholic Church, Bison with the funeral home serving as custodian of the fund.