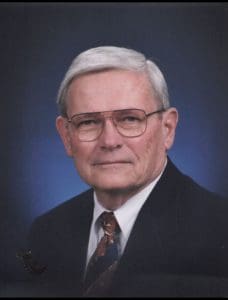 HENNESSEY  Memorial services for Dr. Wilmer D. Fast, 95 will be at 11:00 AM Tuesday, July 12, 2022, at First Christian Church officiated by Pastor James Suderman. A private family burial will precede the service. A viewing will be from 9:00 AM until 8:00 PM Monday, July 11, 2022, at Cordry-Gritz Funeral Home.
Wilmer was born on the family farm southeast of Fairview on December 24, 1926, to Henry J. and Elizabeth Patskowsky Fast and died Sunday, July 3, 2022, at Pike Peak Hospice in Colorado Springs Colorado.
He accepted Christ as his personal savior at age twelve. He became a member of the South Fairview MennoniteBrethren Church the following summer.
Wilmer graduated from Progressive Grade School in 1941, and Fairview and High School in 1945. He earned his Bachelor of Science degree in 1950 from Phillips University in Enid.
He graduated from Kansas City University of Medicine and Biosciences in 1960.
He married Naomi M. Hein in Fairview on July 25, 1948. The couple moved to Hennessey and had a Family Practice of Medicine from 1962-1988 when they retired.
Wilmer and Naomi had a daughter Mary Kay who was born in Kansas City during their time there.
He is survived by daughter Mary Kay Kimmel and husband David of Colorado Springs; one grandson Chris Kimmeland wife Jenn of whom they were also very proud. Chris is a graduate of Washington & Lee University in Lexington, Virginia, and received his law degree from Richmond University.
Wilmer was preceded in death by both parents, his wife Naomi, and one brother Marvin Fast.
Memorial donations may be made in his name to the Oklahoma Medical Research Foundation with the funeral home serving as custodian of the fund.