A lot happened in 5 minutes at last week's Hennessey Trustees' special meeting, and the standing-room-only audience was ready for answers. The meeting topic was the Hennessey Library, the building, and what will happen to each. At last week's 4-hour regular meeting, the library and the building were on the agenda. The things discussed were closing the library, pausing the library, moving the library to the old Clipper building, and tearing down the existing library.
The topic of the library and the building have been on each Trustee Meeting agenda for several years, and no real action has ever been taken. Instead, the topic has included many long presentations and decisions, led mainly by Trustee Richard Simunek. Simunek has openly accused everyone on the town board and the town employees of taking no action to improve the situation at the library. Mayor Bert Gritz told The Hennessey POST, "This has been put on the agenda repeatedly, but no one has brought a complete start to finish plan to the table."
Thursday night, the special meeting stopped all discussion and action on the library and the building until a complete study could be completed and a plan of action created. During the meeting, Gritz created a committee that would develop a plan for what to do with the library and the building. He appointed Trustees David Jones and Richard Simunek, Town Administrator Tiffany Tillman, Library Board President Ann Taylor, and representing the citizens and media, Jack Quirk, to chair the committee.
The meeting lasted about 5 minutes, and as soon as they adjourned, Timothy "Logan" Tillman confronted Simunek from the audience, saying, "You have made a lot of accusations about the War Memorial that you were going to throw it away or sell it. What is your proof? You have a lot of us riled up. I got to serve people that gave up their life for our country. You are making accusations that you can't back up."
This was based on 25 comments made by Simunek on the All About Hennessey Facebook page. During his running commentary, Simunek said, "While the country is celebrating and honoring our veterans, Hennessey is taking the War Memorial to Gold Star and Silver Star Hennessey boys to the town dump."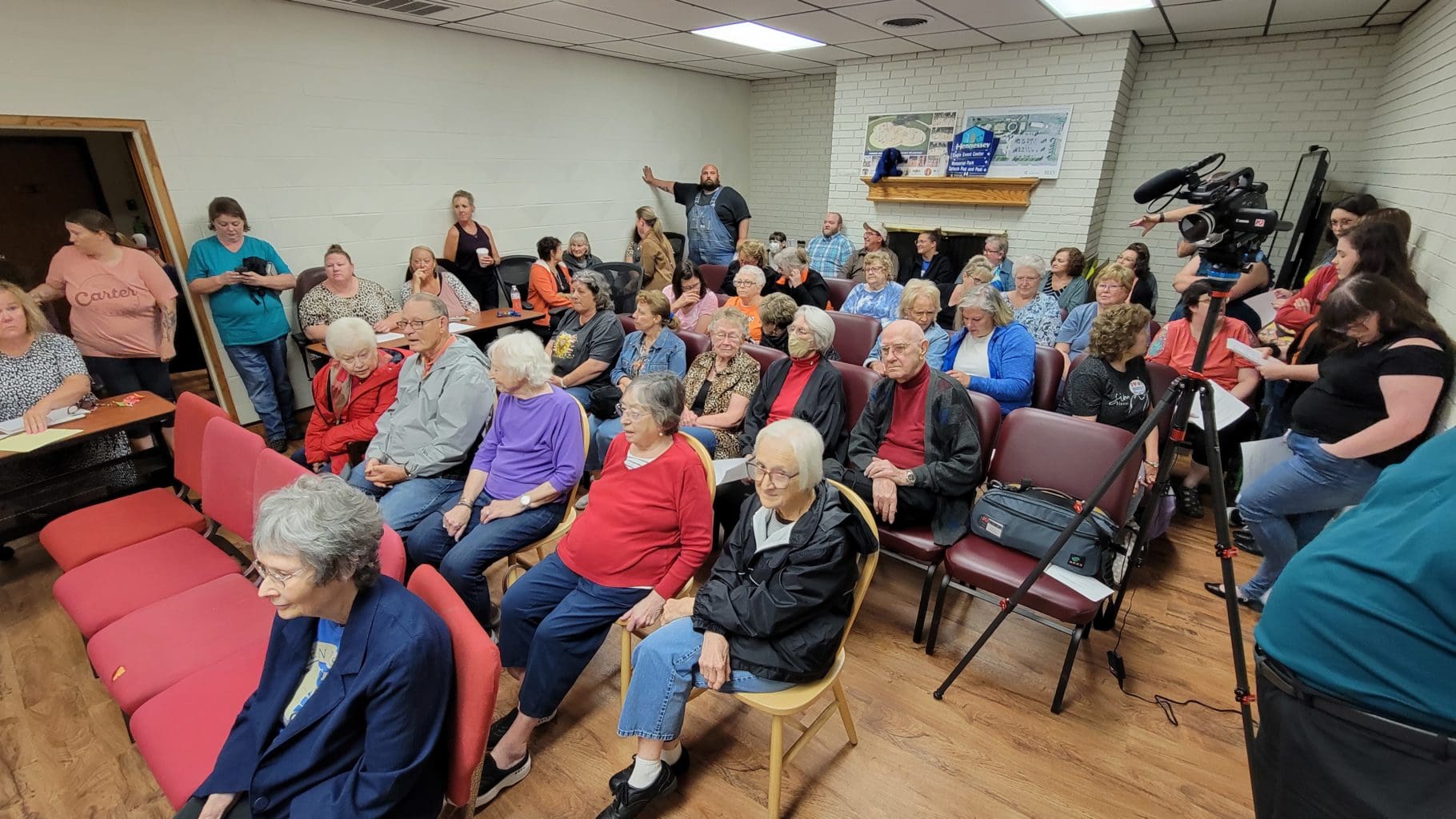 You can watch the entire Special Trustees meeting video here: