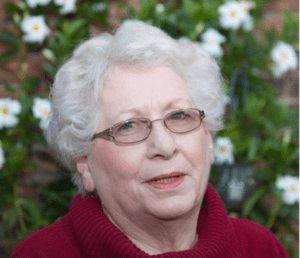 Wilma Shimanek ObituaryWilma Shimanek, age 83, passed away on April 10, 2022, in Keller Texas. She was born at the family farm in Hennessey, Oklahoma to Edmond and Frances (Havlik) Shimanek on April 3, 1939. Growing up, Wilma enjoyed seeing Westerns at the Ortman Movie Theater in town every Saturday with her whole family and fishing on their farm's pond and creek.
In the mid-60s, Wilma moved to Fort Worth, Texas to work as a registered nurse for Saint Joseph Hospital until retirement.
Wilma loved to garden, her backyard was always filled with flowers such as Peonies and Tulips, vegetables, and for a time a plum tree. Her family would often celebrate Easter and hide eggs in her large garden for grandchildren to find. Other hobbies include traveling and spending time with her grandchildren. She was known for her great sense of humor and enjoyed making others laugh. She will always be missed by her family.
She is survived by her sisters Mildred Shimanek, Georgia Shimanek, and Mary Stroda; son Greg and his wife Collette; grandchildren Brandon and his wife Y, Blake and his wife Morgan, Brent and his wife Rachael; and three great-grandchildren Wyatt, Raelynn, and Elliot.
Wilma was preceded in death by her brothers Benny, Raymond, Edward, and Tommy Shimanek; and sister Martha Mages.
Visitation Monday, April 18th, 2022, at 9am at Saint Joseph Catholic Church in Hennessey Oklahoma. The funeral service will be held at the same location at 10am with Rev. Edward Menasco officiating. Burial will follow at Calvary Cemetery under the direction of Cordry-Gritz Funeral Home.