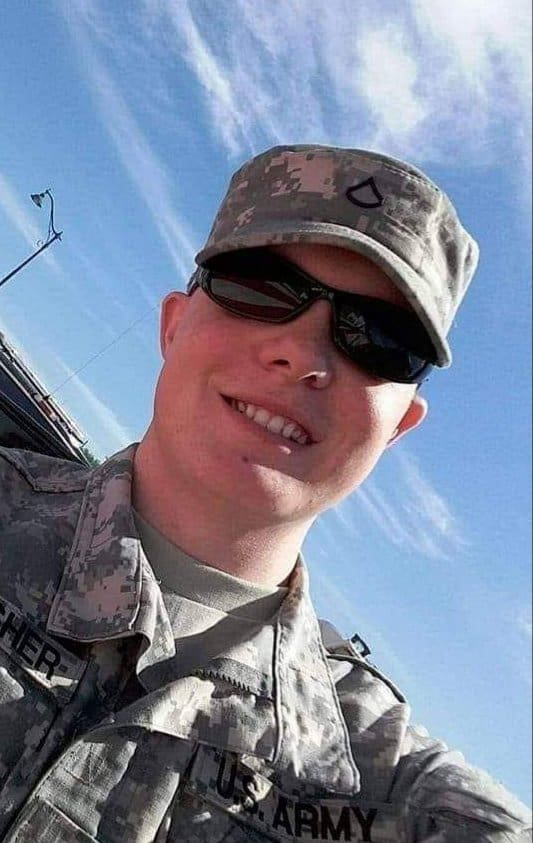 Skeyler Forrestt Thrasher
Obituary
Skeyler Forrestt Thrasher, 26, passed away Thursday, November 14th, 2019. Skeyler was born in Winchester, Tennessee on August 9th, 1993. He is preceded in death by James Hill, maternal grandfather; Jerry and Beverly Thrasher, paternal grandparents; his younger brother, Braden Smith; and his little cousin, Paige Shipley.
As a graduate of Putnam City West High School, he felt compelled to serve and protect others as a member of the US Postal Service, a corrections officer at Franklin County Sheriff's Office and the US Army. He made us all very proud.
He was loved dearly by his parents, Johnny Thrasher, Victoria (Tori) and Zac Goode, Dava and Jeff Tant, and Brad and Lisa Smith. He was a loving brother to Jerrick Thrasher, Storie Smith, Brighton Smith, Caleb Thrasher, Kady Tant, Brett Aaron, Lacey (and her husband Brian) Stuart, Alexandria Bamborough, and Logan Bamborough. He was a caring uncle to John and Vi Thrasher. He will be missed dearly by his grandparents Pam and Frank Shipley and Dave and Debbie Smith in addition to his aunts and uncles Melissa and Jeremy Truelove, Mike and Mindy Smith, and Jeff Shipley. There was always room in Skeyler's heart for his numerous cousins including Ethan, KayLynn, Jace, Jackson, Jeter, Braylon, Raelynn, Karson, Jolene, Maximus, Olivia, and Tre.
It was easy to love Skeyler because of his sincere and loving attitude towards others. We will never forget his kind soul and wonderful hugs. A remembrance ceremony is scheduled for Thursday, November 21st at 2pm at one of his favorite places, Bullfoot Park in Hennessey, Oklahoma. All guests are welcome to come and share some of their favorite memories of Skeyler. He will remain in our hearts forever. The family would also like for everyone to know to reach out for help by calling 1-800-273-8255 if you are in crisis or are having thoughts of suicide.