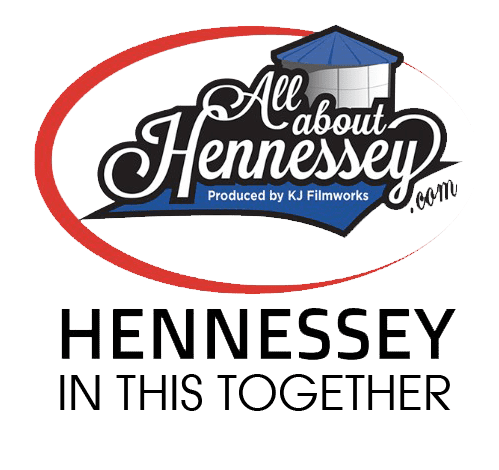 Information Central
---
RESTAURANTS
RIGHT NOW ALL OF OUR
HENNESSEY RESTAURANTS ARE OPEN
To help people who are social distancing or to help at risk people they are offering extra services such as
CURBSIDE OR DELIVERY
Curbside purchases can be made on the phone with a Debit/Credit card you let them know once you have arrived and they will deliver it to you car.
CURBSIDE SERVICE
81 BAR & GRILL PICK UP IN THE BACK OF RESTAURANT 853-6844
FAMILY CAFE 853-2103
EAT IT UP 853-2313
ROOSTERS 853-6686
ANNIE'S FLOWERHOUSE & GIFTS 853-7144
GAIL'S GRILL 853-9947
CASA TEJA 853-6799
DELIVERY
81 BAR & GRILL. 853-6844
FAMILY CAFE 853-2103
SENIOR CITIZEN'S CENTER 853-6726
ANNIE'S FLOWERHOUSE & GIFTS 853-7144
CASA TEJA 853-6799
GAIL'S GRILL 853-9947
Keith and Sally's is still open but will continue with TO GO orders if they have to close their dining area
Family Cafe We will continue to be OPEN as long as we can. If necessary we'll discontinue the buffet and fix plates in the kitchen. We can fix to go plates as well.
---
GROCERIES
4T's Family Market 853-2422
4T's is offering SPECIAL HOURS FOR AT RISK CUSTOMERS! Customers who are 65 or older can shop at 4T's from 7:00am to 8:00am
---
SERVICES AVAILABLE
SCHOOL SERVICES
SPEECH STUDENTS If your child receives speech services and you are concerned about them not being able to receive them, here's a great list of online resources for you to use at home to target speech and language skills! Please feel free to reach out if you have any questions and I'll be happy to help.
---
BUSINESSES (SUPPLIES)
Garrisons Lumber 853-2640
is offering CURBSIDE SERVICE and FREE DELIVERY inside Hennessey City Limits. Customers can pay with their Debit/Credit Card over the phone.