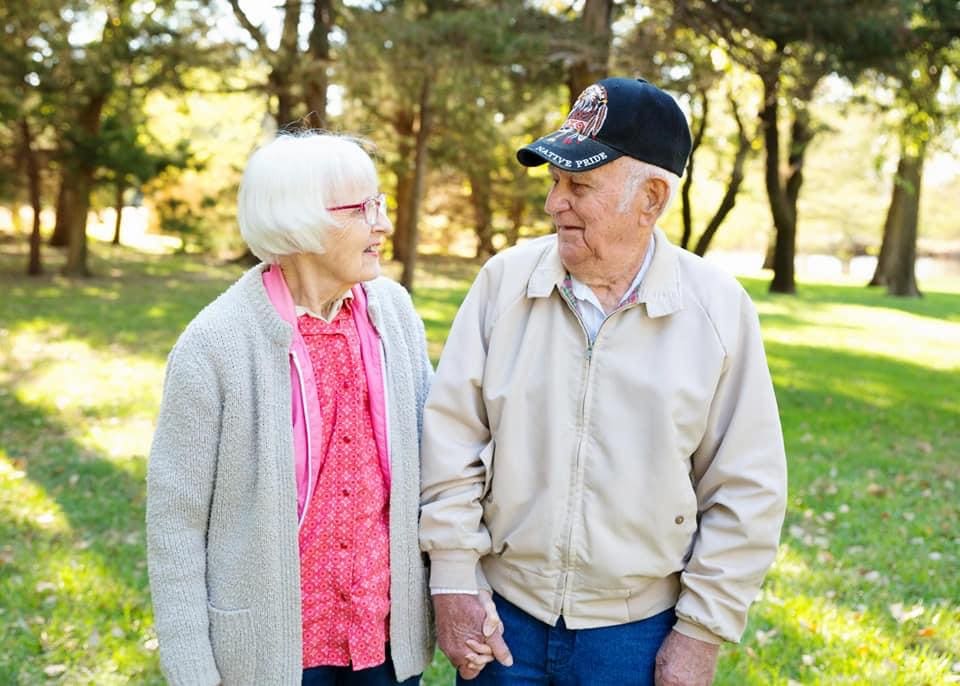 HENNESSEY A Celebration of Life service for Judith Marie Choate, 80, will be at 10:00 am on Monday, August 22, 2022, at the First Christian Church in Hennessey, OK. The service will be officiated by Jimmy Berkenbile. Burial will follow at the Hennessey Cemetery under the direction of Cordry-Gritz Funeral Home.
Judy was born at home on the farm north of Crescent, OK, on August 23, 1941, to Elihue and Mabel Ruth Burchardt Tucker. She went to be with her Lord and Savior on Wednesday, August 17, 2022.
Judy grew up on the family farm north of Crescent with her parents and two sisters and attended school in Crescent. After graduating high school, she married Jerry Wayne Clymer, also of Crescent. They were together for seventeen years.
A few years later, Judy met Garland Choate of Hennessey, OK. They were married on June 16, 1978, and lived on the farm west of Hennessey for thirty-plus years, where Judy enjoyed helping her husband raise cattle and just being on the farm again. Judy later started working for the US Postal Service as a clerk in Waukomis, OK. She retired after several years, and a few months later, Garland also retired, and they moved to Enid. Judy and Garland had many years of making great memories together.
She is survived by her husband Garland of the home; one daughter Tawna Melendy of Elk City, one son, Scott Clymer and wife Elizabeth of Canada; two stepdaughters Kimberly Bradley of Enid, Kerri McClure and husband Mike of Arkansas City, Kansas; ten grandchildren, eleven great-grandchildren, and four great-great-grandchildren; one sister Janie Norris and husband Phillip of Crescent.
She was preceded in death by her parents, one sister Myrtle Ruth Tucker, and one son-in-law Greg Melendy.
Memorial donations may be made in her name to Hennessey Ministerial Alliance, with the funeral home serving as custodian of the fund.