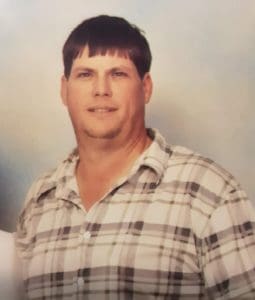 HENNESSEY A celebration of life service for Timothy Ritz, 57 will be at 4:00 PM Wednesday June 8, 2022 at The Gathering Place 6067 Madison St. in Hennessey. Cremation arrangement are by Cordry-Gritz Funeral home.
Tim was born in Poplarville, Mississippi and December 21, 1964 to Lewis A. "Jack" and Johnnie Belle Alexnder Ritz and died Tuesday May 31, 2022 at St. Francis Hospital in Tulsa.
He graduated from Hennessey High School in 1983. Tim married Sherry Hopkins in Hennessey on July 29, 1986.
Tim is survived by his wife Sherry, and one daughter Rebecca of the home; one sister Trena Ritz of Stillwater; two brothers Mike Ritz of Enid, Perry Ritz and wife Christa of Hennessey.
He was preceded in death by his parents Jack and Johnnie Ritz, one infant daughter, and one brother Andy Ritz.