Each year All About Hennessey takes on an intern to help with school-related news and information coverage. This year we have two outstanding young men working the school beat.
Jude Hestand, a senior, is our MMJ (Multi-media journalist) intern, and Taylor Ladwig, in his junior year is our sports writer. Jack Quirk, President of All About Hennessey said, "There is a great deal that happens at the school and there is no way we could cover all of the daily events without these 2 students."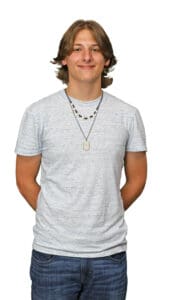 Jude Hestand grew up in a military household and lived everywhere from North Pole Alaska to Omaha Nebraska. Jude was homeschooled for most of middle school, so he didn't have access to the opportunities people in public schools had. Once he started going back to school he grabbed at every opportunity that presented itself. He picked up instruments, choir, acting, and debate. Especially photography. He took the initiative and volunteered to take photos for football basketball, and other school-related activities. One day Jude attended a presentation that included historical photos and was hosted by Jack Quirk. Inspired, Jude stepped up and sparked his internship by sharing photos and contact information.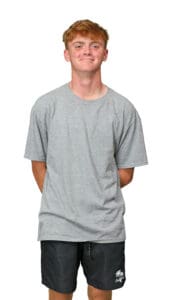 Taylor Ladwig is pursuing sports journalism, specifically announcing. He was born in Oklahoma City and moved to Hennessey at the age of 3 where he currently lives. Taylor is the broadcast voice for The Hennessey Eagles. Anytime you watch one of the school's live streams on Skordel, Taylor is the play-by-play announcer and has been doing this for the past 3 years.
Taylor has had this same dream since 4th grade. He started his internship at All About Hennessey officially this year but wrote for AAH and another website last year. Quirk said, "We are going to see Taylor on ESPN or another major network after graduation. He is very focused and driven towards achieving this goal."
Both Taylor and Jude are part of the Hennessey School Career & Internship Program. This program, directed by Kim Hallmark matches students with business allowing them to experience real-life day-to-day operations in a career field they have an interest in.
Quirk said, "We enjoy having Taylor and Jude here and are looking forward to their bright future!"