– By Sara Jane Richter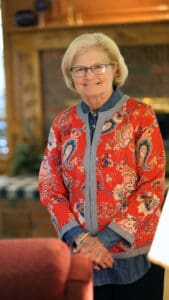 Hennessey is blessed by the entity known as the Hennessey Educational Foundation (HESF). Started in 1990 to help our teachers fund educational projects and supplies that are fun and exciting for their classrooms. Senator David Boren started the Oklahoma Foundation For Excellence (OFE) to help local School Foundations find ideas and funding.
The HESF is a 501-C3 organization, developed as a result of many people's input and creativity, including Tim Taylor, Tim Riddle, Kay Meek, JoAnn Hladik, and Richard and Della Moulson, but the leading impetus came from JoElaine Cashion Matousek.
Funding came slowly at first with the organization requesting local donations. The first banquets had Senator David Boren as the guest speaker in 1991. Senator David Boren and Nancy Grisby started the Foundation project to help teachers acquire educational tools for their classrooms. At future banquets, local talent performed, Hypnotist, and silent auctions, which the items were donated from local merchants and teachers.
The banquets also engaged in unique and fun contests for the audience. The foundation also hosted a Basal Ball Tournament, a spelling contest played like baseball, for grades 1st through 6th grades, and surrounding schools participated.
Eventually, HESF hosted a yearly golf tournament as a fundraiser. The very first Scholastic Book Fair came to Hennessey in 1992 at the request of HESF. In 1997, the organization mounted the All-School Reunion to celebrate the 100th anniversary of Hennessey's schools. The group also welcomes memorial donations in the name of folks who have passed on. Two, graduating classes of Hennessey High School have donated monies to HESF. The HESF is now able to give Scholarships to High school seniors ready for college or trade school.
Upon the death of Raymond Kokojan, a graduate of Hennessey High School, HESF accepted generous funding from his estate.
The HEF has one basic purpose: to fund educational endeavors sought by either Hennessey teachers or Hennessey seniors. Teachers receive grants to modernize or customize classrooms, and seniors can apply for financial support when they begin their post-secondary education. Teacher grant applications are due by September 1 of each academic year while student applications for funding are due by January 1 for the fall academic semester and September 15 for the spring academic semester.
HESF benefits students at all levels of school. For example, teachers have acquired special education items and band equipment. The early childhood education program now boasts of an outdoor classroom supplied by HESF monies.
Students have secured financial support for truck driving school, cosmetology school, welding school, or college. It matters not where a student pursues his or her academic training, for the HESF sees fit to help any student with the goal of furthering an education beyond high school.
All applications must be received by their appropriate deadlines in order to receive any consideration. Students must have a 2.5 grade point average on a 4.0 scale to apply. If selected for a grant, Hennessey students receive $5,000 per year for four years for undergraduate or vo-tech study; the money is distributed to the bursar's office of the institution where the student will attend. Funds left over may be used as the student sees fit.
Representatives of HESF contact senior students during their final year of high school and give them informational packets and applications to request funds. If an application is completed and submitted in a timely fashion, that application will not be rejected. Unfortunately, not many students take advantage of this opportunity. Post-secondary education is costly, and a $5,000 boost to help pay for college, trade school, or university classes would be a blessing to anyone desirous of pursuing further educational opportunities and career options.
For faculty members and high school seniors interested in tapping HESF funding, contact JoElaine Matousek, President (580) 541-1965 or Chandra Seiger, Scholarship Chairman (405) 853-5900
Students or parents may also contact the high school counselor, Jill Moery.
Hennessey Educational School Foundation
PO Box 162
Hennessey, OK 73742