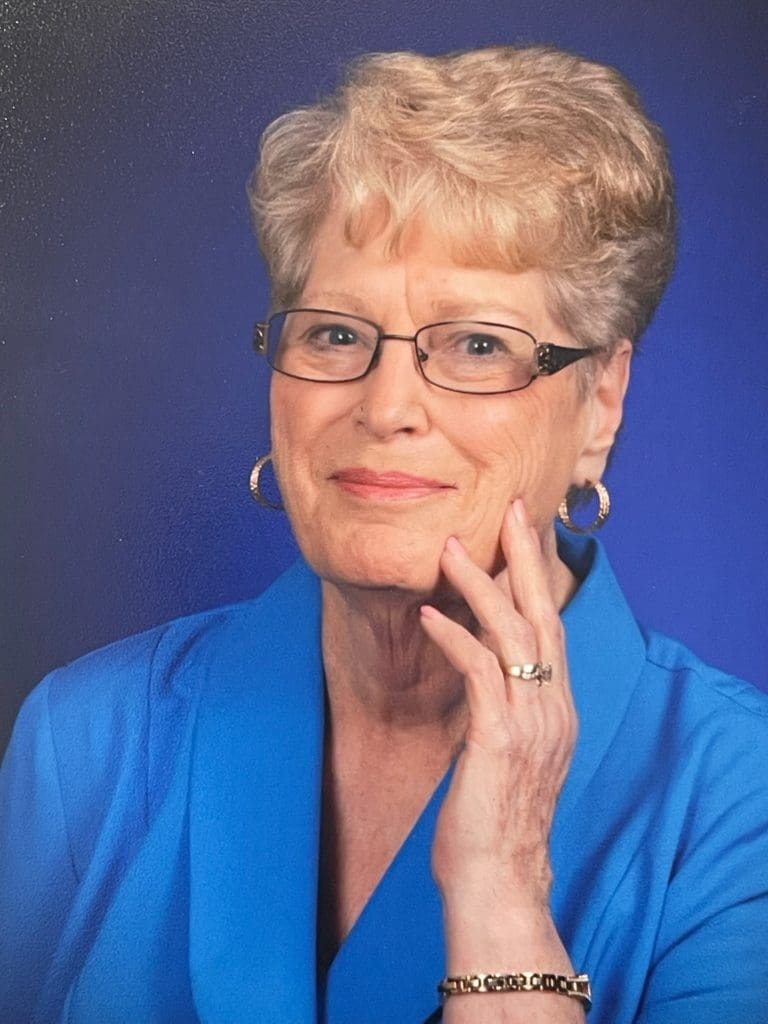 Sharon Kay Mauck was born in Fittstown, OK to Harding and Doris Rose on February 23, 1940, and entered her heavenly home on June 10, 2023, at the age of 83. She graduated from Blackwell High School in 1958 and completed a nursing degree at the Enid General Hospital in 1961. Sharon married Darrel Mauck on February 16, 1962, and raised two children.
Sharon was a registered nurse, then focused on raising her children. After her children were school-aged, she was employed by Pioneer Telephone Company in Hennessey and served her community for 27 years, retiring in 2005.
Sharon was devoted to her family and was passionate about serving others. She was gifted with many talents and enjoyed sharing them in service to her Lord and Savior. She was a gifted musician and seamstress. Sharon participated in a sewing group at her church that would make quilts to be gifted to the boys residing at the Boys Ranch Town in Edmond, OK, so that each young man would have a special quilt of their own. She also was generous in sharing her handmade quilts with many members of her family and special friends. Sharon taught Sunday School and had a special love for the members of her classes and thought of them as extended members of her family. Because of her love for young people, she enjoyed baking cookies for youth group activities and summer camps.
Sharon was an avid sports fan and enjoyed watching her children and grandchildren in their competitions, OU Sooner football and Thunder basketball games.
She was preceded in death by her parents, and two brothers in law, Larry Mauck and Terry Davis. Surviving her are her husband, Darrel, of the home and two children; Darla Choate and husband Jack III of Hennessey, and David Mauck and wife Sheri of Edmond; and a sister Judy Davis of Claremore; and two brothers Derron Rose of Vinita, and Frank Barbee of Bartlesville and sister-in-law Valenda Mauck of Ames. She is also survived by three granddaughters; Kacy Hays and husband Brandon, Ashley Meek and husband Kevin, and Megan Mauck; and four great-grandchildren, Kalle and Zoey Hays and Keaston and Ana Meek; and several special nieces and nephews.
A celebration of life is scheduled for Saturday, June 17, 2023, at 10:30 am at the First Baptist Church of Hennessey. Cremation arrangements are by Cordry-Gritz Funeral Home.
Honorary pallbearers are Darrel Unruh, Mickey Blakey, Robert (Bob) Stewart, Tyler Streck, Brandon Hays, and Kevin Meek.
In lieu of flowers donations may be made in her honor to Oklahoma Baptist Homes for Children with the funeral home serving as custodian of the fund.