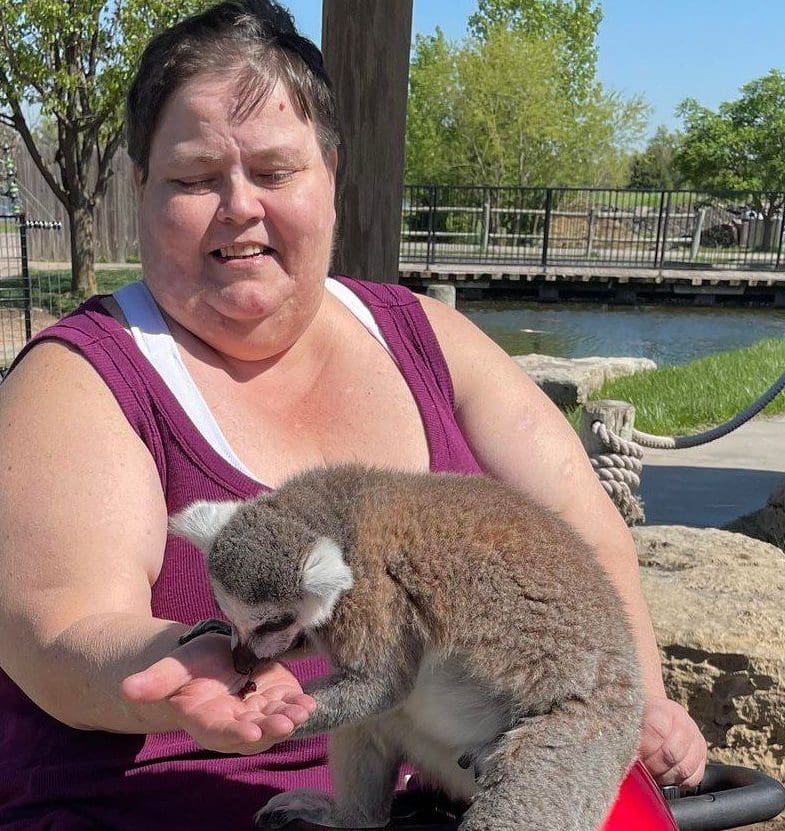 Memorial services for Renee Hyatt, 56 will be at 1:00 PM Saturday March 11, 2023 at First Baptist Church officiated by Jimmy Berkenbile. Cremation arrangements are by Cordry-Gritz Funeral Home.
Renee was born in Kermit, Texas on June 28, 1966 to James H. and Frances L. Bailey Hyatt and died Friday March 3, 2023 at Garland Road Nursing Center in Enid.
She is survived by one son Joshua Hyatt and fiancé Zoe Benites of the home along with Joshuas furbaby Koda; one brother Jim Hyatt and wife Paula of Kingfisher, and their children Braden and Keirstin; one niece Danielle Stallings and husband Nick, three nephews Aaron Hyatt and wife Ashley, Chris Taylor and wife Barbie, Joseph Reeser, all of whom she raised following the death of her sister Teresa in 1999. In addition, she is also survived by her niece Christina Lange and husband George, niece Amy Hyatt; Barb Wheeler who was like a sister; thirteen other nieces and nephews who referred to her as Aunt Nae; and many other friends and family whom she cared for deeply.
Renee was preceded in death by her parents, and one sister Teresa Hyatt.
Memorial donations may be made in her name to the Community Action Team with the funeral home serving as custodian of the fund.