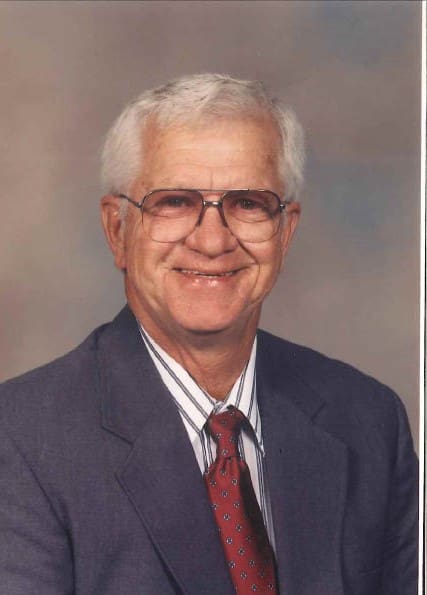 ENID Irvin Carson Hampton went to meet his heavenly Father on January 29th, 2023 at the age of 82. He was born on January 4th, 1941 to Cecil and Marcia Hampton in Enid, Oklahoma. His passing from a heart attack was very unexpected. He attended Hennessey Schools and married Helen Louise Petru on April 20th, 1964, this year would have been their 59th anniversary. Unto their union came two children, Larry Joe and Darla Kay. He served a contract with the 45th Infantry Division Army Reserves where he manned a 105mm Howitzer.
He was a long time member of the St. Joseph Catholic Church Men's Club, serving as President many years, spending many a long night smoking pork for their annual BBQ fundraiser. His passions were fishing with his friends, cutting wheat at harvest for family and friends, riding horses. Look up "work-a-holic" and you'll see a picture of Irvin, his last day of work being the 27th and he fully intended on being there Monday the 30th.
His long career included working for Biggers Fertilizer, Johnny Curran at Western Tank Truck and for the Rodman Corporation before starting his water pumping business Hampton Service Co. He was part of J's Frac Tanks, ran the DX station for a while at the corner of Hwy 51 & Mitchell Rd as well as a small coast to coast trucking company. After the oil bust in the 80's, Harold Hamm hired him to build a gas gathering system for some wells near Watonga, he went to work for Continental, retired from there twice with twenty four and a half years of service before working for Silver Services for eight and a half years full time.
He was preceded in death by his parents and his brother Jim. He is survived by his wife Helen of the home, son Larry and Penny of Edmond, daughter Darla and Scott Routon of Guthrie, grandchildren Britini, Brooke, Jacey and Tyler, great grandchild Jackson and Irvin's sister Joan Ludig of Eureka Springs, Arkansas.
The celebration of his life will be held on February 3, 2023, 2:00pm at St. Gregory the Great Catholic Church in Enid, OK. Burial will be at the Hennessey Cemetery following the service. Cremation arrangements are by Cordry-Gritz Funeral Home, Hennessey.
In lieu of flowers, please make any donations to St. Joseph Men's Club with the funeral home serving as custodian of the fund.