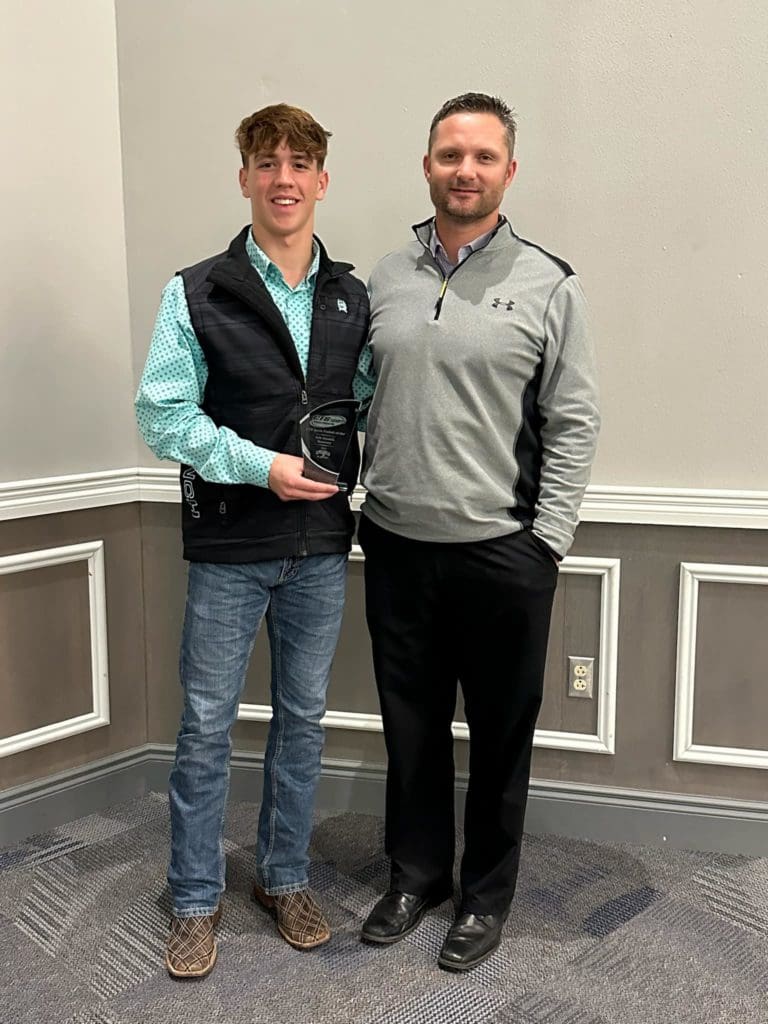 Hennessey senior Seth Simunek made CTB All-stars for the 2nd year in a row at the CTB Sports Radio banquet on Wednesday, December 14th.
Seth played for Hennessey as a WB, CB and Safety. During his three years on the team, his varsity accumulated totals included 117 Solo Tackles, 133 Total Tackles, 4.8 Tackles Per Game, 8 Interceptions, 1 Caused Fumble, and 2 Fumble Recoveries. Additionally, his offensive totals were 1719 receiving yards, 20 Touchdowns (19 receiving & 1 punt return), eight interceptions, threw a PAT, caused a fumble, had two fumble recoveries & one blocked PAT.
Other accomplishments include running the 40 in 4.52 seconds, being listed as Maxpreps player of the game his Freshman year, Defensive player of the game his Junior year, and offensive player of the game Senior year.
Seth made the HHS all-time football record book, listing him as 3rd in career receiving yards with 1719, 3rd in single season receiving yards with 1060, Tied for 2nd with 11 receiving TD single season, Tied for 2nd with 19 receiving TD in his career, and 1st with 8 TD as a junior