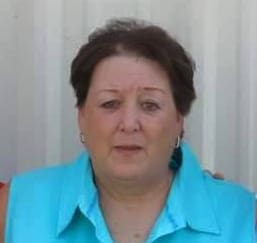 NEW COOK!
Peggy Carrier in now the cook for the Hennessey Senior Citizens Center. She has cooked at multiple restaurants, hospitals and assisted living centers over her lifetime.
NEW CHANGES!
The Center will now open on Fridays for lunch.
If anyone wants a meal for Saturday, two meals can be delivered on Friday.
Anyone can get food!!! Delivery in the Hennessey area, (from 51 to Exxon, Mitchell to Cemetery road) must call in by 9am day of for delivery or dining in.
Delivery is between 11:00 – 11:30 am / Dine in at Noon
Menu January 6th-10th
Monday
Meatloaf, Au Gratin potatoes, Green beans, Apple crisp
Tuesday
Lemon chicken, Baked potatoes, Harvard beets, German chocolate cake
Wednesday
Hamburger steak, Brown beans, Fried potatoes , Upside down cake
Thursday
Chicken and noodles, Mashed potatoes, Green beans, Cinnamon rolls
Friday
Fried fish, Baked potato, Cole slaw, Brownies
HENNESSEY SENIOR CITIZEN CENTER
Address: 620 E 2nd St, Hennessey, OK 73742
Phone: (405) 853-6726