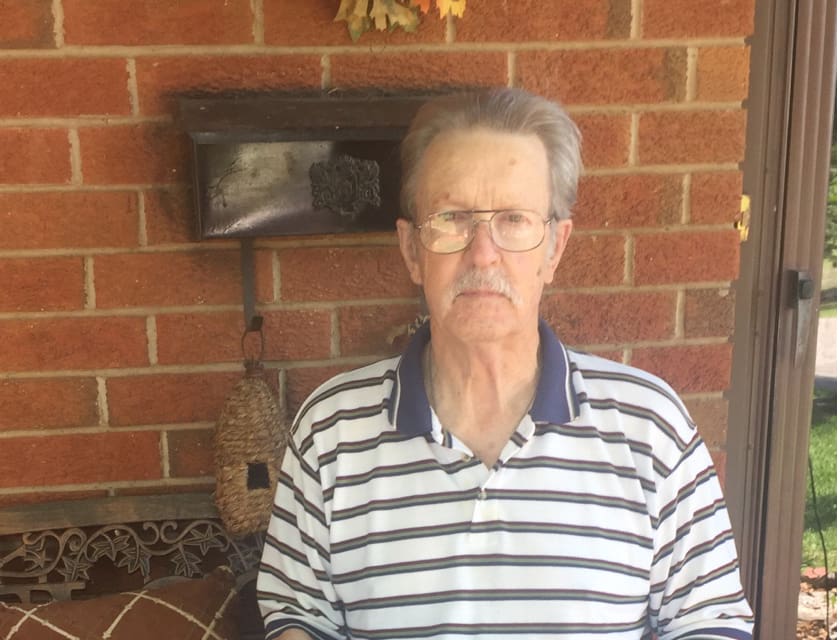 HENNESSEY

Memorial service for Melvin Edward Thompson, 78 will be at 2:00 PM Thursday, December 26, 2019 at Dover Christian Church officiated by Rev. Fred Jones. Cremation arrangements are by Cordry-Gritz Funeral Home.
Mel was born in Kingfisher on June 8, 1941 to George and Lorraine Roberts Thompson and passed away Sunday, December 22, 2019 at St. Mary's Regional Hospital in Enid.
He married Margie Turner in Hennessey on June 3, 1960. They made their home in Hennessey where Mel worked for his brother-in-law Mike Schwarz at Hennessey Ready Mix for a few months. He then began working at Cimarron Electric where he retired after forty-three years of service.
Mel was a member of Dover Christian Church, Coronado Masonic Lodge #56, Hennessey Powder & String Club and enjoyed his coffee shop buddies. He served on the Hennessey Town Board of Trustees for several years and also was Mayor. Mel served in the National Guard from 1958-1962.
Mel is survived by his wife Margie of the home; two daughters Trena Gardner and husband Bobby of Dover; Traci Thompson of Edmond; six grandchildren Marcy Pribyl and husband Cris of Hennessey, Kaley Guerra of Pauls Valley, Lane Gardner of Dover, Mitchell Gardner and wife Staci of Leedey, Kayden Guerra and special friend Kami of Edmond; great-grandchildren Jentry Pribyl, Brytan Gardner, Keetan Gardner, Gibson Guerra, Austin Franks, Hunter Kamphaus; two sisters Catherine Schwarz of Stillwater and Wanda Choate and husband Max of Hennessey.
Mel was preceded in death by his father George Thompson and mother Lorraine Montgomery.
Memorial donations may be made in his name to Coronado Lodge #56 with the funeral home serving as custodian of the fund.