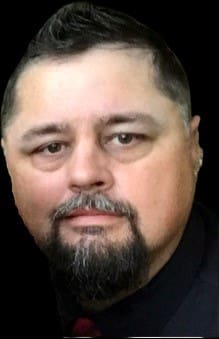 HENNESSEY The funeral for David William Beebe, III, 46 will be at 10:00 AM Saturday April 2, 2022 at Hennessey Public Schools Auditorium officiated by Jimmy Berkenbile. Burial will follow at Cimarron Valley Cemetery under the direction of Cordry-Gritz Funeral Home.
David was born in Enid on March 22, 1976 to John and Nora Roberts Beebe and died Friday March 25, 2022 at his home near Lacy.
He married Heather Cookson at Lacy on August 16, 2003.
David was General Sales Manager at Ames Coop. He belonged to numerous organizations for coon hunting and was passionate about the sport.
David is survived by his wife Heather of the home; two children John Beebe and wife Mikahayla of Enid, Mercedes Beebe and fiancé Zack Henderson; one sister Audrey Sanders and husband Charles, all of Hennessey; two grandchildren Justin Beebe, and Kenzi Beebe, and one expected grandson Hunter William Beebe.
David was preceded in death by his parents John and Nora Beebe.
Memorial donations may be made in his name to the David Beebe Memorial Coon Hunt in care of Heather Beebe.