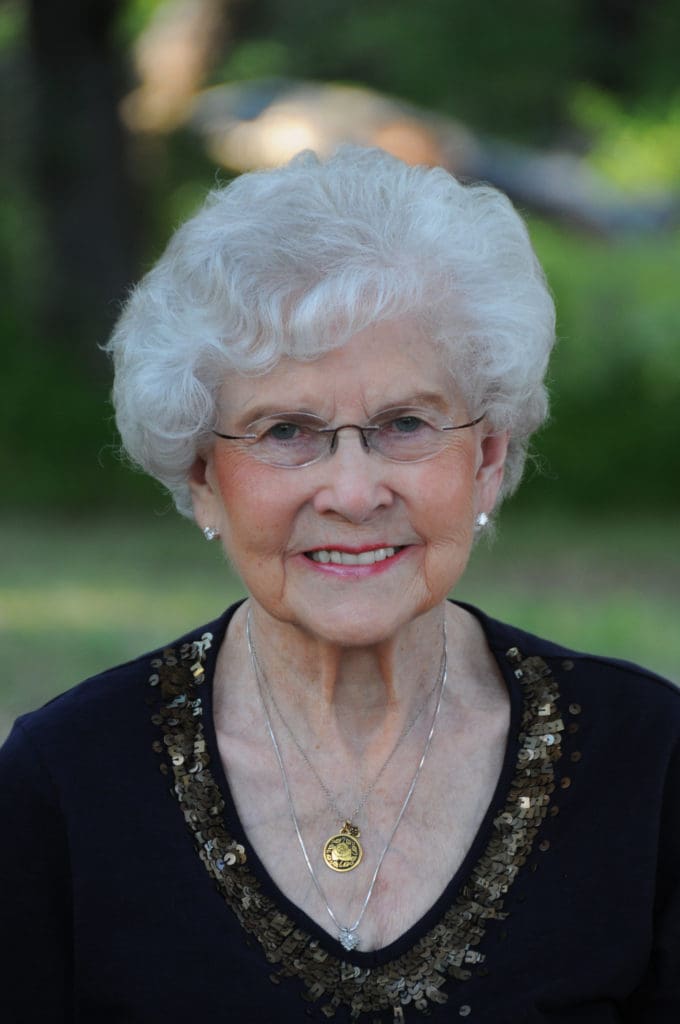 HENNESSEY
On Monday November 2, 2020 Nova Schutkesting, a loving wife, mother and grandmother passed peacefully into the arms of the Lord at age 93. She was at her residence, Franklin Park Sonterra in San Antonio, Texas. Nova was born October 23, 1927 in Tecumseh, Oklahoma to Ryce and Alma McLaughlin. She graduated from Bethany High School as valedictorian of her class in 1944. She also attended Oklahoma City University in 1945. She later attended Phillips University. On May 4, 1946 she married Eugene H. Schutkesting. They raised two daughters, Judy Gilby and Joyce Sterling. Nova worked for 32 years for Jack H. Choate Oil Producers as a Certified Oil & Gas Landman. Following that profession, she was also employed by First National Bank of Hennessey and she managed the Continental Oil Company building in Enid, Oklahoma.
Nova had a passion for life. She was a trailblazer for women in so many ways. First was having a position in the oil & gas industry long before women held positions in that field. She also, was the first woman to be a member of the Hennessey Lions Club and served as the first woman president. She was a member of the First United Methodist Church and Eastern Star. Nova and her husband, Gene sponsored UMYF for several years. She was very active in her community. She was a wonderful mother and an adoring grandmother. She always enjoyed having her grandchildren spend time with her in the summers. Always up for an adventure, her curiosity for life and people kept her on an interesting path. She was known for her infectious smile, her beautiful blue eyes and her kind, generous spirit.
Nova was preceded in death by her husband Eugene, her father and mother, Ryce and Alma McLaughlin, a brother Weldon McLaughlin, sisters Velda Jean Thrasher and Lillian Johnson. She is survived by her two daughters, Judy and Joyce, her son-in-law Richard (Dick) Gilby, sister Rita Schoenberg, four grandchildren, Heather VanHouten (Benjamin), Jon Gilby (Jennifer), Stacey Golden and Kelley Ingham, seven great-grandchildren, Braden Gilby, Julia Gilby, Claire Golden, Kitlena Wine, Kadon Wine, Jackson VanHouten and Alexander VanHouten.
A celebration of life will be held at 2:00 PM Saturday, November 7, 2020 at the Pavilion at the Hennessey Cemetery under the direction of Cordry-Gritz Funeral Home.
We would like to thank Franklin Park Sonterra and Generous Hospice for their loving care of our mother.  In lieu of flowers please consider a donation to your favorite charity in her memory.